GALA Harriers were in world-class company at the weekend as they competed at Stirling's inaugural marathon on Sunday.
Racing alongside Olympians Zola Budd and Liz McColgan, seven athletes from the local club took on the 26 mile course which set off from Blair Drummond Safari Park and took in local sights such as Doune Castle and the Wallace monument before finishing under the ramparts of Stirling Castle.
Marcus D'Agrosa led the club home in his first marathon, completing it in an impressive time of 2.44, followed by Rory Campbell in 3.06 and David Nightingale in a time of 3.36.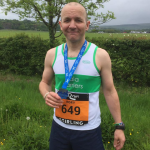 Both Rory and David ran times for their age groups which qualify them for automatic places in next year's London marathon.  First female Harrier to cross the line was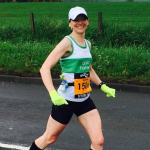 Carole Fortune (3.53), followed by Dawn Grant and Gina Allen (both finishing in 3.55).  Calum Stewart also completed the course with his time yet to be confirmed.
Over 6500 runners took part in the marathon with Olympian Andrew Lemoncello taking the victory, crossing the line in a time of 2.25.01.  Lesley Pirie was the inaugural women's champion, finishing in a time of 2.47.36.
The Harriers achievements follow success last weekend in the Selkirk Ultra marathon and half marathons.
Tim Darlow had a fantastic run to come third overall in 3.46.35, and Fiona Shepherd, competing as part of Border Triathletes, was second female and second female veteran home in a time of 4.39.29.  Nicola Porterfield and Anne Weir finished within seconds of eachother, coming 36th and 37th overall and recording times of 5.41.28 and 5.41.31.  Nicola was also third senior female home.  Jakki Stewart was 39th in a time of 5.48.33.
In the ultra half marathon, Shona Smith was 43rd in a time of 3.09.11.
A number of club members also marshalled at the event.