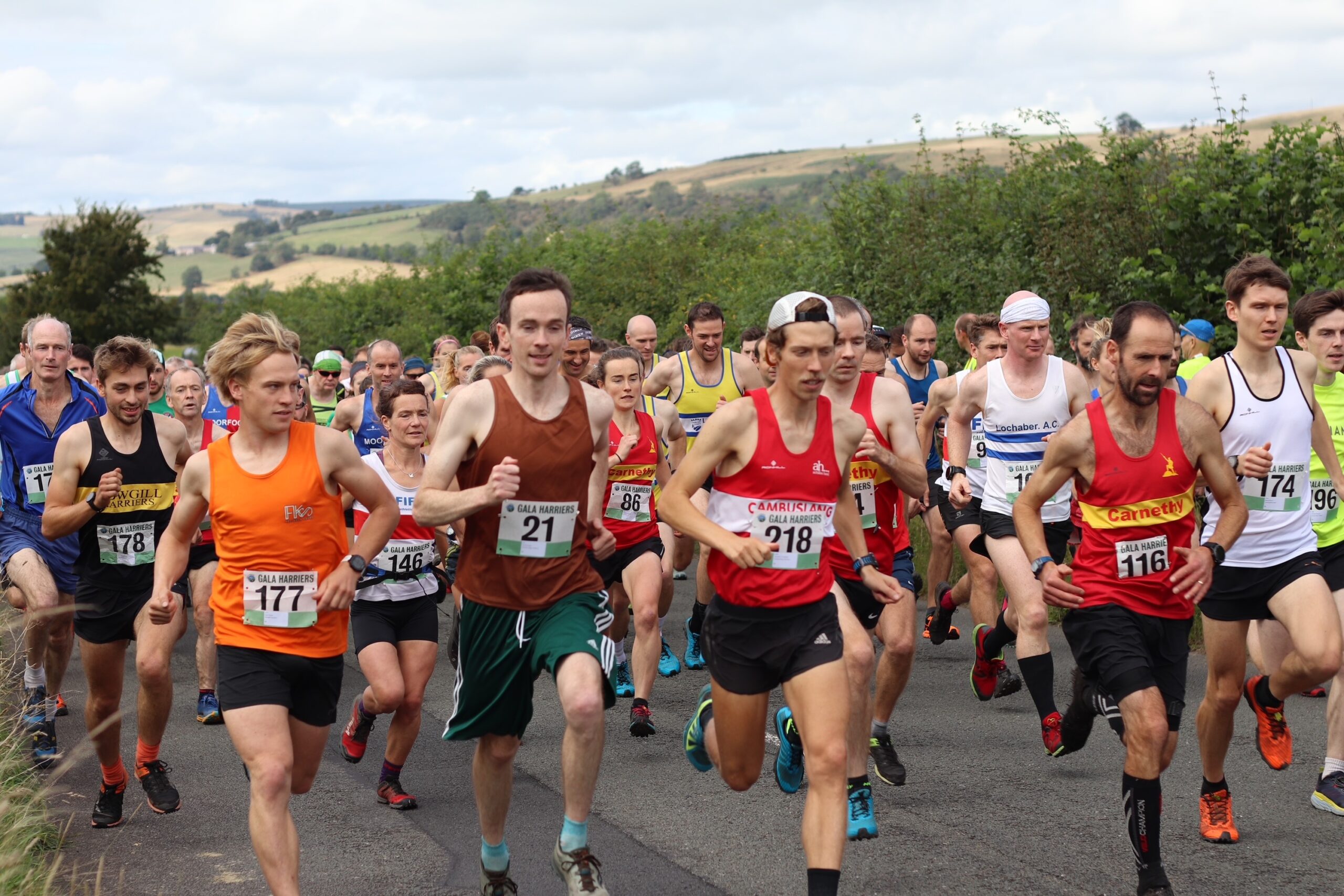 Gala Harriers Athletic Club
based in the Scottish Borders,
We offer opportunities for people of all ages (Juniors from age eight)
to try out, train, embrace and compete in the various disciplines of athletics.
The club offer sessions at all levels from jogging groups through to National and international competition.
Main Junior session
(Waiting list in operation)
Tweedbank Track TD1 3RS Thursday Nights from 6:15pm 
Membership for the 2022/2023 season open now
Senior endurance running
Monday night  6:00pm
Tuesday night 6:30pm
Meet at Netherdale Car Park 
Joggers
Meet on a Thursday 6.15pm plumb Centre car park Tweedbank.
All abilities catered for. £2, £1 for club members, per session.
Great way to get fit and meet new people. Contact Charlotte Hendry for more info:
email: [email protected]
All sessions pre booked via
Team App
Click here to download Team App
Upcoming events:
Track Open Graded Sunday 24th July 
Click here Tweedbank open graded 24th July 2022 results 
FVL  Match 3 Team Borders
7th August 2022 Grangemouth
Team Borders FVL Champions 2022
Click here for provisional results 
Rowan Boland Memorial Trust 5k 
12 noon Sunday 14th August 2022
Click here to download 5k entry form 
The shorter Meigle run can be entered on the day and starts at 11:30am registration from 11:00am
There will also be a bouncy castle. Barbecue and lots of family fun.
Abbotsford 2 mile Challenge and
5 mile trail race
Sunday 21st August 2022
This years race will be in aid of Evie's Journey. Evie is a happy, sociable girl who has been diagnosed with the life limiting condition Battens CLN5. We want to make Evie's time as comfortable and fun packed as possible making a massive impact on her quality of life.
Click here to enter 2 mile challenge Starts 11:15am
Click here to enter 5 mile trail race Starts 12 noon
Please note members require to pre book sessions via Team App. Team App is a smartphone app used to track and trace members attending training sessions.