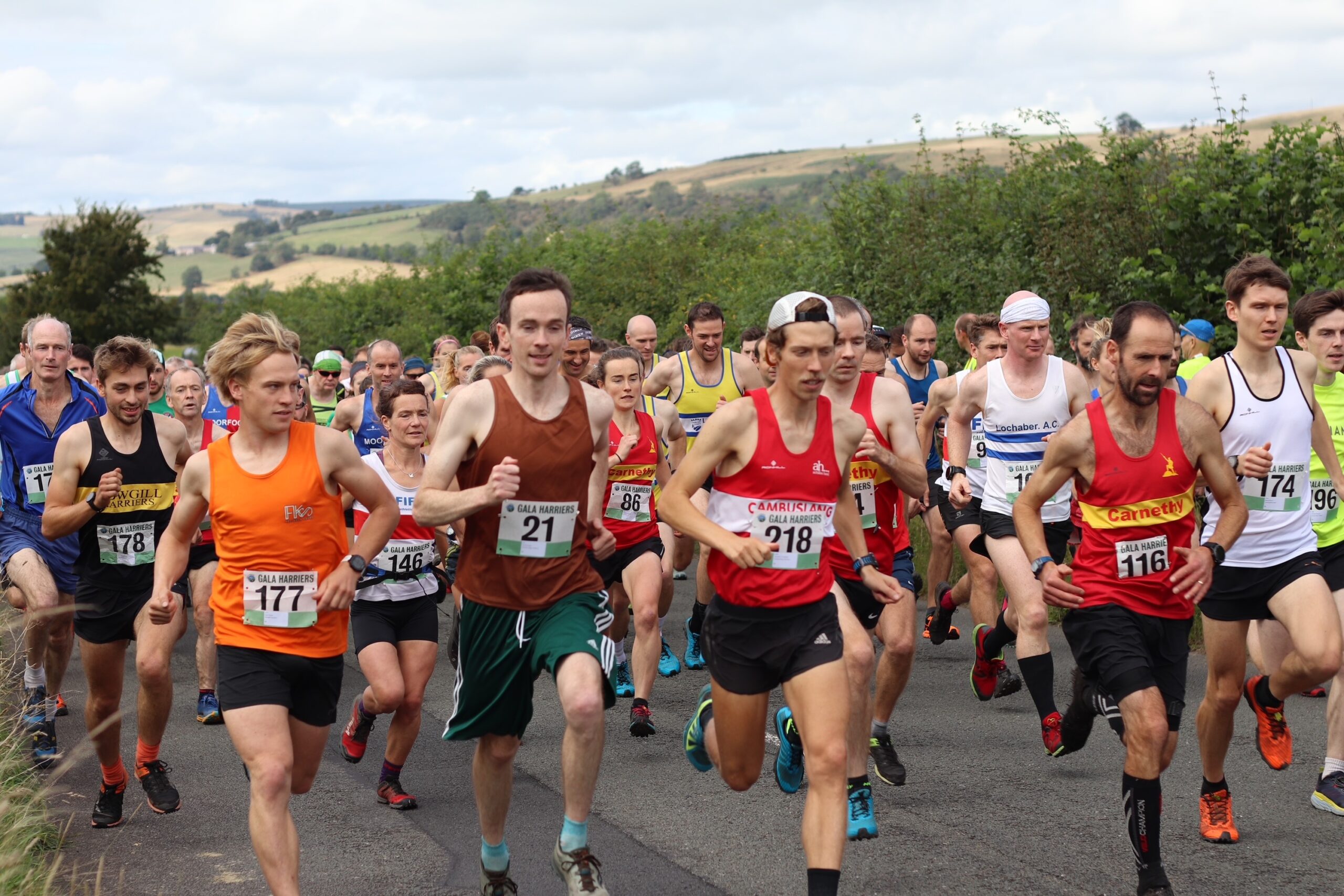 Gala Harriers Athletic Club
based in the Scottish Borders,
We offer opportunities for people of all ages (Juniors from age eight)
to try out, train, embrace and compete in the various disciplines of athletics.
The club offer sessions at all levels from jogging groups through to National and international competition.
Main Junior session
Tweedbank Track TD1 3RS Thursday Nights
Junior waiting list in operation 
Senior endurance running Monday and Tuesday night
Meet at long stay car park Currie Road next to ASDA
All sessions pre booked via Team App
Upcoming events:
Ladhope XC Handicap




Saturday  18th Dec 2021 




Junior race 11:00 am




Senior race 11:45 am
This is a traditional cross country club handicap race, anyone can win. The basic idea is for all runners to finish at the same time, after the first (scratch) runner, start times are adjusted accordingly. 
To assist with your handicap calculation and start time please complete the short google entry form confirming you wish to take part and if possible let us know a recent race time and distance.
Click here senior entry confirmation  
Click here for junior entry 
confirmation
Final route to be confirmed:
Junior race  approx. 2 miles Senior race approx. 4-5 miles. 
Parking at Heatheryett Cemetery car park TD1 2JL The race starts 150 yards up the path from the car park.
U12 Superteams Emirates Arena
Sunday 23 January 2022 male and female teams of  four boys and four girls in the under 12 age group (born between 1.09.10 to 23.01.13). The events to be contested are – 60m sprint / Shot Put / Long Jump / 4 x 200m relay. If your child wishes to be considered for the U12 superteams click here and complete google form ASAP.
Gala Harriers Covid19
The clubs Covid co-ordinators are:
Jan Brown [email protected]
Charlotte Hendry chazmilluk.yahoo.co.uk.
Please feel free to contact them for any advice:
The number of athletes that can train due to Covid19 rules is restricted,  therefore we are unfortunately having to  operate a waiting list for Junior members. As lockdown restrictions ease the club hope to offer places to juniors from the waiting list. See membership tab to sign up to the Junior waiting list. Senior membership and family memberships continue to remain open.
Please note members require to pre book sessions via Team App. Team App is a smartphone app used to track and trace members attending training sessions.